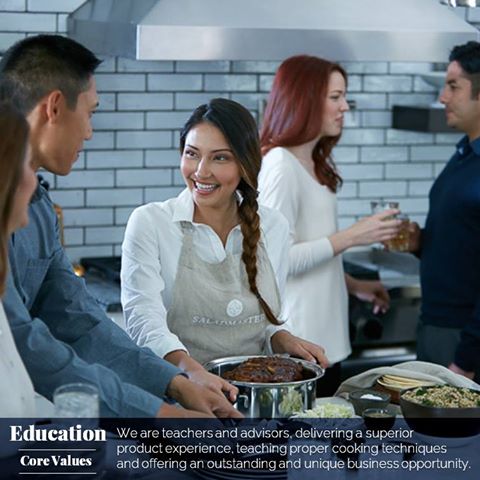 A Career That Makes Life Better
As part of the Saladmaster team, you can inspire the kind of cooking that makes life better – for your customers and yourself. Customers are introduced to premium kitchen products that ignite their passion for cooking. And you discover a career that opens doors to more financial freedom, independence and opportunities for growth.
A Saladmaster career allows you to forge your own road at your own pace. And there's no limit to what you can do! Unlike traditional nine-to-five jobs, we're all about flexibility. You determine a schedule and an income that fits your personal and professional goals. And we'll provide the opportunities that will change your life.
Who are we? We are teachers and advisors, delivering a superior product experience, teaching proper cooking techniques and offering an outstanding and unique business opportunity. EDUCATION is one of Saladmaster's Core Values that is near and dear to our hearts and Saladmaster Cooking Coaches are excited to share that with you.
Zig Ziglar once said, "You don't have to be great to start but you have to start to be great."
If you are health conscious and like to cook (or open to growth in these areas) and driven to succeed, please email for more information about our program.  There is no experience necessary, but experience in sales, presentations, nutrition and/or cooking is helpful.