Easy Veggie Lasagna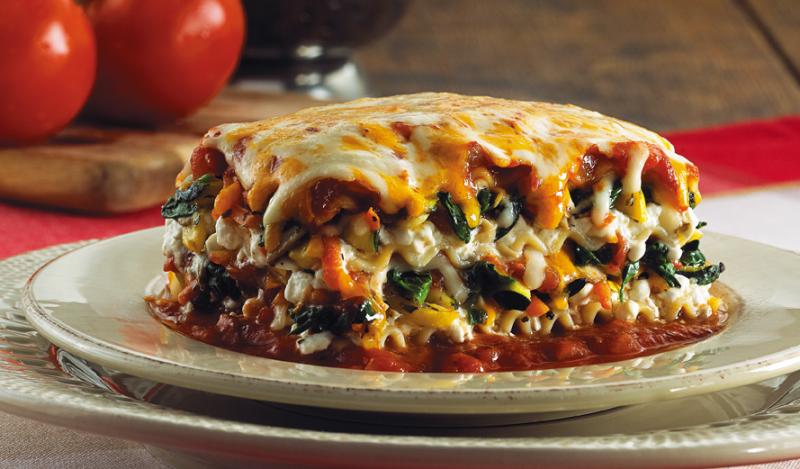 1 bottle spaghetti sauce
1 1/2 cup of brown rice noodles
1 cup cottage cheese (optional)
1 1/2 cup mushrooms
1 Chinese eggplant
1 large onion
1 squash
1 zucchini
1 carrot
4 cups spinach
1 package cheese (pepper jack, mozzarella, vegan cheese, etc)
In electric skillet, place onion and 1⁄2 of the pasta sauce. (or use oven proof dish)
Layer dry noodles over onion and sauce. Add cottage cheese, spreading across the noodles, making sure to cover all of the exposed noodles.
Add spinach, zucchini, squash, mushrooms, eggplant and carrots. Spread across top of cottage cheese and sprinkle with oregano and basil.
Add the remaining pasta sauce on top, spreading evenly.
Cover with cheese and spread evenly across the top.
Set electric skillet heat control touch pad to 325°F/163°C. When Vapo-Valve™ begins to click, reduce temperature to 200°F/93°C and set timer for 35 minutes. (or set oven to 325°F and cook for 35 minutes.)
Let stand for 15 minutes before cutting. Serve.